Feel that tingle with the freshness of spearmint, peppermint and eucalyptus. Not only is this crème fresh smelling, but the natural oils are antibacterial and great for someone who's on the go!
Directions: Massage into areas of body requiring optimal hydration.
Ingredients: (Aqua), Cocos Nucifera (Coconut) Oil, Garcinia Indica (Kokum) Seed Butter, Mangifera Indica (Mango) Seed Butter, Stearic Acid, Glycerine,  Glyceryl Stearate (and) Cetearyl Alcohol (and) Sodium Stearyl Lactylate, Eucalyptus Globulus Leaf Oil, Spearmint (Mentha Spicata) Leaf Oil, Mentha Piperita (Peppermint) Oil, Phenoxyethanol (and) Caprylyl Glyool (and) Sorbic Acid (Naturally Derived and Food Safe Preservative), Tocopherol.
100 g / 3.5 oz e
Customer Reviews
04/19/2022
I recommend this product
Poor service
Send me my purchase and I can then review it. I've sent two emails, called and left a message, AND sent a Facebook message for a purchase I made in March and has been stuck in the "shipper has submitted electronic information" without any response. I've gotten your lotion before and I think it's wonderful…. But this? This is ridiculous
12/27/2021
I recommend this product
Great product and customer service
The jade cream smells great, and is a wonderful consistency. My partner loved it.
Anonymous

Canada
04/22/2021
Fantastic hand cream!
This is the best hand cream of all time! My hands feel amazing!
Paige W.

Canada
Ahh we're SO glad!! My (yujin's) personal favourite is the Doze hand cream same buttery feeling just a different scent ;) Xx The Skwiik Team
03/26/2021
I recommend this product
Great lotion for dry hands
My hands are notoriously dry, and I go through a lot of trial and error to find hand creams that soothe my skin without leaving a greasy residue. This is hydrating, feels luxurious, and soaks in quickly! The scent is very spa-like, so it's nice and relaxing in the evening and energizing in the morning.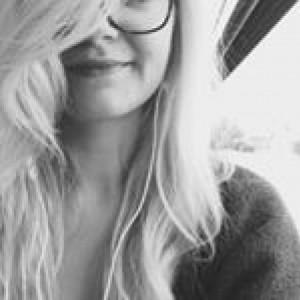 K
Kate

Canada
Jade is hands down one of my favourites but Yuzu and Doze will always have a place in my heart as well! Would totally recommend either of those for your next lotion purchase too! Thank you for supporting small and taking the time to write these cute reviews Kate >3 The Skwiik Team
01/04/2021
I recommend this product
Hand cream
I love the smell ! I have super dry hands and this cream is amazing my hands are hydrated and soft I'll definitely recommend it
Janette R.

Canada
Hello! Thank you so much, our Jade baby is a huge help with this dry winter weather. Appreciate you sharing the love >3 The Skwiik Team
11/26/2020
I recommend this product
Love it!
I don't like many lotions, but this one is amazing! The smell is awesome, and the lotion is the perfect day lotion. Highly recommend!
Anonymous

Canada
Oh. That means so much to us, thank you so much for dropping a note and sharing your kind words! Sending love, The Skwiik Team
10/13/2020
I recommend this product
Soft and fragrant
I LOVE this cream. It smells so lush and feels amazing on my skin. I highly recommend this one for daytime use and the Doze (lavender scented) at night, after the shower. For hands and whole body!
Raha M.

Canada
Thank you so much, we really appreciate your kind words! Skwiik Team
04/13/2020
Gift
This hand cream was a gift and, wow! What a spot-on present. It's a light formula with high 'butter' ingredients, so my hands took a little time to soak it in, but no where near as greasy as other body butters. I like the light, fresh scent. Almost like a lime mojito to me. Definitely would recommend!
Leslee

Canada
Leslee! We are so happy that you're enjoying the light, freshness of jade! Ooo lime mojito, sounds so delicious. Skwiik Team
03/23/2020
everyone should have one!!
obsessed. this is perfect for winters, or when you need to wash your hands a lot -- it soaks into your skin so quickly, and doesn't leave a greasy residue.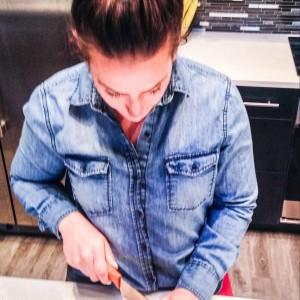 MH
Michele H.

Canada
Michele! Jade loves you almost as much as we do! So happy you're loving your lotion! Skwiik Team
12/16/2019
Delicious Fresh Scent
I absolutely adore the scent of this cream. It is light, refreshing, and delicious. It also has a slight tingle on my skin which feels fresh and amazing. The cream is the perfect texture and a little goes a long way. It moisturizes my skin like no other I own and is not at all greasy. You will not regret purchasing this cream. My only complaint is the cream comes out of the tube by itself like a snake. However, that will not stop me from purchasing again. Thank you for your wonderful products!
Crystal T.

United States
Crystal! Hello again.. :) Thank you for loving up on our lotion as much as we do! We have been doing a lot of research on our tubes and found some new ones that will help with pressure build up and should stop that little 'snake' of a lotion from coming out! Skwiik Team